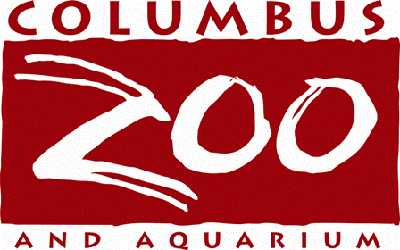 DHR Global Recruits CEO for Columbus Zoo and Aquarium
DHR Global Recruits CEO for Columbus Zoo and Aquarium
November 22, 2021 – James Abruzzo, managing partner of the global non-profit practice for Chicago-based executive search firm DHR Global, has assisted in the placement of Tom Schmid as the new chief executive officer of the Columbus Zoo and Aquarium in Ohio. The zoo's board of directors voted to formally name Schmid to lead the zoo, The Wilds, Safari Golf Club and Zoombezi Bay. Mr. Schmid begins his leadership role on Dec. 6 after concluding his service as CEO of the Texas State Aquarium in Corpus Christi. He succeeds interim director Jerry Borin, who returned to the Columbus Zoo from retirement last spring, following the resignation of former CEO Tom Stalf and CFO Greg Bell, who resigned following reviews into their misuse of zoo assets. Mr. Borin has served as executive director from 1992 to 2008.
At Texas State Aquarium, Mr. Schmid led his team to grow the institution to one of the largest aquariums in North America, advancing wildlife conservation work and raising nearly $100 million to support the aquarium's mission. "Tom Schmid is widely acclaimed throughout the zoo and aquarium industry to be extremely smart, ethical and passionate about zoos and wildlife conservation," said Keith Shumate, Columbus Zoo board chairman. "I believe that we have found an individual with the experience to lead this zoo and take it to the next level. In getting to know Tom, I am struck not only by his track record as a leader but also his skills as a listener. I am excited for this community to get to know him and for the Columbus Zoo to move forward under his leadership."
Strong Experience
Mr. Schmid brings over 34 years of experience in modern zoological attractions, working in every aspect of operations, both internally and externally, and in institutions accredited by the Association of Zoos and Aquariums (AZA). From 2012 to 2013, he served as chair of the board of directors for AZA after serving on the board. In addition, he is on the executive committee of the Coastal America Learning Center Network and a board member of the World Association of Zoos and Aquariums.
"I'm humbled and honored to work alongside this incredible team and to become part of the Central Ohio community," said Mr. Schmid. "What captured my interest—the culture of conservation at the Zoo and The Wilds—is working with rare and endangered species; the staff expertise in animal care and welfare; and the diversified portfolio of parks, which include Safari Golf Club and Zoombezi Bay. This is an extraordinary organization with an exceptional team."
Big Ideas
Mr. Schmid also said he is excited to be part of a team that embraces big ideas and collaborates with community partners in sustainability projects and dynamic and innovative guest experiences. "The possibilities are endless, and it's truly an honor to be selected to lead this organization and see what new opportunities we can create together," he said. He added that he intends to spend the first 90 days listening and learning from staff, volunteers, donors, community partners and local leaders.
Mr. Schmid began his career at SeaWorld in Orlando, Florida. Before arriving at Texas State Aquarium, he served as the director of operations for NAUTICUS-the National Maritime Center, located in Norfolk, VA. He was hired as director of animal husbandry at Texas State Aquarium, promoted to chief operating officer in 1998, and became president and CEO in 1999. Mr. Schmid received his bachelor's degree in biology from Stetson University and his master's degree in biological sciences from the University of Central Florida.
The Columbus Zoo and Aquarium is home to more than 10,000 animals representing over 600 species from around the globe. The zoo complex is a recreational and education destination that includes the 22-acre Zoombezi Bay water park and 18-hole Safari Golf Club. The Columbus Zoo and Aquarium also manages The Wilds, a 10,000-acre conservation center and safari park located in southeastern Ohio. The zoo is a regional attraction with global impact, annually contributing privately raised funds to support conservation projects worldwide.
Respected Recruiters
Since 1989, DHR Global has been a leading, privately held provider of executive search solutions with more than 50 wholly-owned offices spanning the globe. DHR's consultants specialize in all industries and functions, providing senior-level executive search, management assessment and succession planning services tailored to the qualities and specifications of its client base.
Mr. Abruzzo has 40 years of experience as an executive search and management consultant to non-profit organizations, His clients span the non-profit spectrum — cultural organizations, zoos and aquariums, national health services, universities, social services, international relief organizations and trade associations. Having completed over 500 senior executive searches, he is recognized for his work with non-profit boards on succession planning, strategy and executive compensation. He is also responsible for recruiting new partners, developing intellectual capital and representing DHR at non-profit industry forums.
https://huntscanlon.com/dhr-global-recruits-ceo-for-columbus-zoo-and-aquarium/