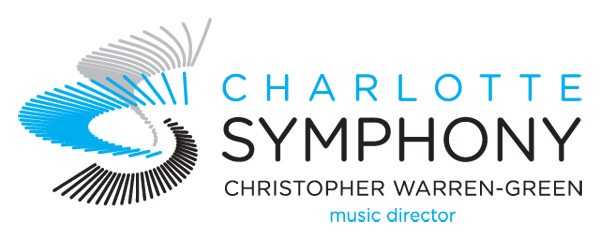 DHR International Announces Appointment of President & CEO, Charlotte Symphony Orchestra
On behalf of the Nonprofit Practice of DHR International, I am pleased to announce the appointment of Mr. David Fisk as the President & CEO for the Charlotte Symphony Orchestra.
David is an exemplary orchestra leader with 30 years' experience in arts and cultural administration. For the last 18 years, David has estimably served as Executive Director of the Richmond Symphony, expanding the range and influence of the orchestra while growing its operating budget and endowment and achieving fiscal sustainability. A crowning achievement of his laudable tenure in Richmond was winning the selection to be the site of the 2020 Yehudi Menuhin International Competition for Young Violinists. His early career included roles as Festival Director of the Manchester International Festival of Expressionism 1992, Director of Development of the Yorkshire Sculpture Park, General Manager of the Orchestra of St. Johns, and CEO of the Ulster Orchestra.
A native of the United Kingdom, David trained in piano performance at Royal Northern College of Music and earned his Bachelor of Music from The University of Manchester. His wife is heralded Irish soprano, Anne O'Byrne.
David brings proven, credible leadership to the Charlotte Symphony as it builds off recent successes and aspires toward an even bolder future. David will collaborate with internationally renowned Music Director, Christopher Warren-Green, in maximizing the reach and relevance of the orchestra's impact across Charlotte, creating elite and innovative programming that inspires lives.
Derek Raghavan, M.D. Ph.D., the immediate Past Board Chair, who led the search with the incoming Chair, Kim Parker, J.D., commented: "This was such a fine experience. It was a pleasure to work with the DHR team, led by James Abruzzo, and his wisdom, experience and contacts were amazing, and produced a truly fine slate of candidates. His colleague, Phil DeBoer, produced an extraordinarily detailed list of helpful information and advice on each candidate, and allowed the Search Committee to use its time very effectively. It is uncommon to finish a search with two finalists of such high caliber. Our selection of David Fisk to be our new CEO was unanimous, and we are confident that he will help the Charlotte Symphony to weather the pandemic and to continue to grow and evolve into an increasingly wonderful source of music and of community relevance."
We are pleased to have partnered with the Charlotte Symphony in recruiting David to this important position. David will begin his role in August 2020.
Since 1989, DHR International has been a leading privately held provider of executive search solutions with more than 50 wholly-owned offices spanning the globe. As Global Head of the Nonprofit Practice, I lead a team of recruitment professionals that serves the arts and cultural sector, the zoo and aquarium and science center industries, and I work with select national and international foundations, social service organizations, and health related nonprofit organizations. In addition to its work throughout the United States, the Nonprofit Practice serves clients in Asia, Europe, and the Middle East. More information may be found at www.dhrinternational.com.